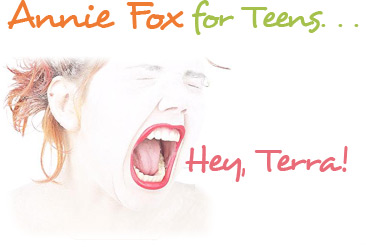 Hi there… How's it going? Probably not all that great or you wouldn't be here looking for help. No worries. Teens have been emailing me since 1997 because I give good advice. If you've got a problem with friends, so-called friends, a bf/gf, a parent, or anything else… email me. I can help you sort out your feelings. No matter what's going on, you always have choices. And choices matter because sometimes the stuff we do to "fix" a problem only makes things worse. You don't want to go there. Instead, let me help you figure out your next best move

In friendship,
Terra (aka Annie Fox)
"I'm very scared about my friend's drug use."

"How can I tell my mom I lost my virginity?"

Hey Terra,

My friend who I have known for years and is like a brother to me got on weed just before we left secondary school. At the time I didn't think of it as such a big issue because back then I was doing it as well, so I guess this would basically be my fault.

When he started college he met a lad (a junkie) who could get weed for us very easily. Recently I stopped using due to developing anxiety problems which I thought were being caused by the drugs. My friend continued. This other boy he got my friend into doing heavy stuff like cocaine, E and God knows what else.

When I try to talk to my friend...

Hey Terra,

I have been with this boy for like a month and we had sex. I was a virgin but I lost it with him. When we talked, like four days after I lost my virginity with him he told me that his girlfriend found out about us and we can't see each other no more. When we met he had told me he didn't have a Girl. What should I do?

PS I had promised my mother I would keep my virginity till marriage. Now I don't know how to tell my mom that I lost it. What should I do? Please help me. I thought he was the love of my life when I give him my Virginity.

Lost and Needs Help

Read Terra's Answer »
Read Terra's Answer »
May 3, 2016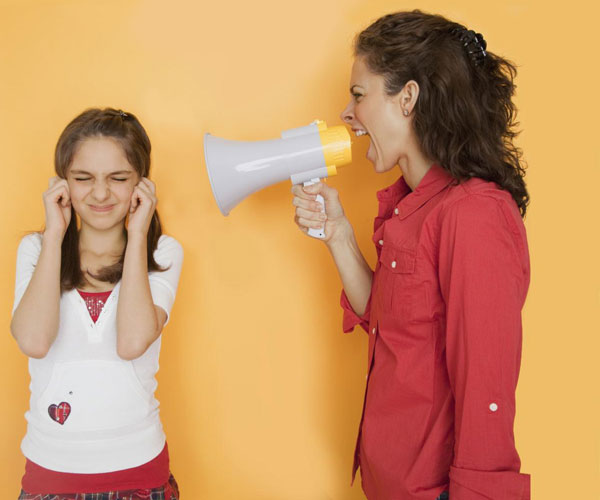 You're not listening to me!!!
Somehow my mom and I just didn't get along when I was in high school. (Hey, it happens.) I was an overweight, overachiever who believed nothing I did was good enough. It didn't help that my dad, aka my #1 fan, died suddenly when I was fifteen. I was my mom's youngest child, only daughter. After she lost my dad she couldn't give an insecure teen the support and encouragement I craved. Conversely, she expected, no hoped, I'd provide her with support and comfort. That didn't happen.
I remember her yelling: "You're not listening to me!"
I was listening, I just didn't like what I heard. I didn't agree with her and I wasn't going to do what she said. Even if she had a good idea, I'd reject it, on principle. What principle? That it was her idea.
Our relationship turned into a quagmire of hurt feelings, misunderstandings and miscommunications. We both longed for a cease-fire, but didn't how to call one.
When I moved across the country, distance made the heart grow fonder. And when I became a mom, my mom and I learned to appreciate each other a lot more.
Now you understand why an email from a teen with parent problems gets to me. And why I do understand.
Like this one: More »