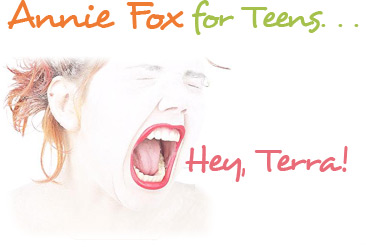 Hi there… How's it going? Probably not all that great or you wouldn't be here looking for help. No worries. Teens have been emailing me since 1997 because I give good advice. If you've got a problem with friends, so-called friends, a bf/gf, a parent, or anything else… email me. I can help you sort out your feelings. No matter what's going on, you always have choices. And choices matter because sometimes the stuff we do to "fix" a problem only makes things worse. You don't want to go there. Instead, let me help you figure out your next best move

In friendship,
Terra (aka Annie Fox)
July 16, 2014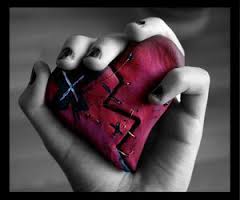 Who gets to break my heart without my permission?
Breaking up is hard to do. And painful. Hopefully, though, there were good times before the relationship tanked, so at least you've got some happy memories. On the other hand, if you're obsessed with someone who was never nice to you, well, that's just pain on pain. No one needs that.
Recently got an email from a girl in that dark place. Read on...
My heart aches for him and I really want to move, but I find myself checking his instagram, facebook, and all other social media just to see him. I cant let go, even though I want to so bad. I'm torn between wanting him to want me and wanting to forget about him completely. It's been almost a year. I just hate this obsession. What do I do? –So Stuck
Dear So Stuck,
The truth may hurt, but I've got to say it anyway. This guy doesn't care about you, That's the way it is. You may wish things were different, but all the wishing in the Known Universe and beyond will not change fact.
Here's something else that's true: You deserve someone who wants to be with you as much as you want to be with him. This guy is not The One. The sooner you accept it, the sooner you will find The One (Maybe during this coming school year! There's an exciting thought!)
In the meantime, you've got to stop checking up on this guy. It's a total waste of the summer and, more important, it's bringing you down. More »

From Terra's Inbox
"My ex won't leave me alone."

"My mom likes my sister better than me."

Hey Terra,

My best mate was a boy and we went out and I finished it with him. Now everywhere I go he is following me and I'm starting to feel scared cause he's freaking me out by asking me all these weird questions like: "Will you sleep with me?" right in front of my boyfriend! And my boyfriend is threatening that we are going to split up if my ex doesn't leave me alone. I don't want me and my boyfriend to split up because of my ex.

Jeez

Hey Terra,

It seems my mom likes my sister better than me. My older sister tells me to get out of her room, and my mom yells for me to, "Get out of her room!" Whenever I tell my mom something about what my sister did to me, she never does anything about it. She doesn't even yell at my sister. All she does is says, "Just stay out of her room." I can't even tell her that I hate myself, because she just yelled at me, and told me she's sick of me saying this. She says she'd wish that she can just go back to her home country instead of dealing with me. She talks softly to my sister whenever she has a...

Read Terra's Answer »
Read Terra's Answer »