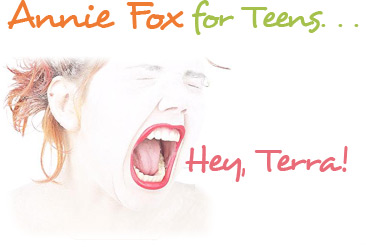 Hi there… How's it going? Probably not all that great or you wouldn't be here looking for help. No worries. Teens have been emailing me since 1997 because I give good advice. If you've got a problem with friends, so-called friends, a bf/gf, a parent, or anything else… email me. I can help you sort out your feelings. No matter what's going on, you always have choices. And choices matter because sometimes the stuff we do to "fix" a problem only makes things worse. You don't want to go there. Instead, let me help you figure out your next best move

In friendship,
Terra (aka Annie Fox)
"I don't want to play my bf, but I feel tempted."

"It's like he's tired of me."

Hey Terra,

I have a real big problem. I have a man that I love with all my heart but I have other guys that are after me. I mean I don't listen to them but sometimes I'm tempted to see the possibilities, but I don't want to play my boyfriend because he loves me and I know that he deserves better than me cheating on him. So what do you think I should do so I can be able to control the need to look at other possibilities?

Tempted to Cheat

Hey Terra,

I have a boyfriend. At first we talked over the phone and we held hands and we were side by side before school and he used to walk me to my door when it was time to goin to class but he don't do that anymore. I think that he likes to be with his friends more than being with me. I understand that he needs to spend time with his friends but we don't hang around or go out and it's only about 2 weeks that we have been going out! Before I could tell that he was happy to see me and he used to kiss me like if he really wanted to kiss me but now he just kisses me like if it was something like a...

Read Terra's Answer »
Read Terra's Answer »
January 5, 2018
Twenty years ago I set up shop as
Hey Terra
at
TheInSite.org
to help teens manage their emotions responsibly so they can develop self-respect and maintain healthier relationships.
50K teen emails later
, the most common question I get is still about the challenges of dealing with feelings and speaking up for oneself in a friendship.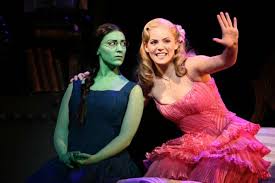 I know exactly what you need!
Our kids don't know how to resolve peer conflicts non-violently. Retaliating with social garbage is a form of violence. Suffering silently is a form of self-inflicted violence. If teens can't master interpersonal skills, it doesn't matter how high their GPA is, they're not going to be happy and successful in any measure that counts.
Teen email question #50,001:
Hey Terra,

I've never really trusted my best friend with my secrets because she always blurts them out even if she promises she won't. Recently a boy has been messaging me and telling me that he likes me. Of course went to my best friend and told her. She asked if I liked him. I said I did. That was a mistake! She told my other friends who I really didn't want to know because they gossip. Now my best friend is messaging the boy and telling him everything I've said about him.

"I'm not really one that stands up for myself cause I don't want to make other people mad at me. So, sticking up for myself is not really an option here. I know I sound pathetic but I can't help it."

More »